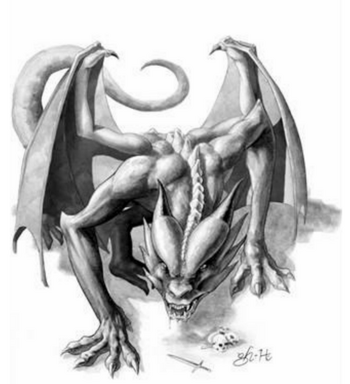 Dragons stalk the mountains' underdark and lie in wait for tasty prey. They are cunning and aggressive. Their servants worship them with hoarded treasure, which dragons will protect with their lives. They are extremely rare.
Monster Statistics
**LE Rules: Non-Canon submitted by
Ad blocker interference detected!
Wikia is a free-to-use site that makes money from advertising. We have a modified experience for viewers using ad blockers

Wikia is not accessible if you've made further modifications. Remove the custom ad blocker rule(s) and the page will load as expected.