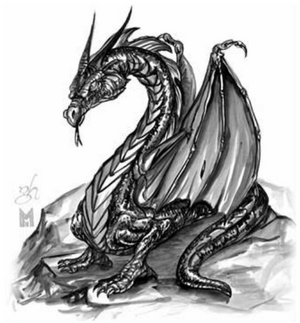 Wyverns stalk the mountains and forests for live prey. They are extremely proficient hunters, cunning and smart; especially deadly in groups. They will readily attach a small village or traveling caravan using their element of surprise. A wyvern will rarely fight to the death unless provoked to great anger.
Holy Lands Attributes

INT

Intellect

WIS

Wisdom

PAT

Patience

STR

Strength

AGL

Agility

SPD

Speed

BEU

Beauty

CHR

Charisma

END

Endurance
Holy Lands Abilities

PER

Perception

SRC

Search

CLI

Climb

JMP

Jump

BAL

Balance

HID

Hide
Monster Statistics
**LE Rules: Non-Canon Submitted by
Ad blocker interference detected!
Wikia is a free-to-use site that makes money from advertising. We have a modified experience for viewers using ad blockers

Wikia is not accessible if you've made further modifications. Remove the custom ad blocker rule(s) and the page will load as expected.